YZR-M1 Original Version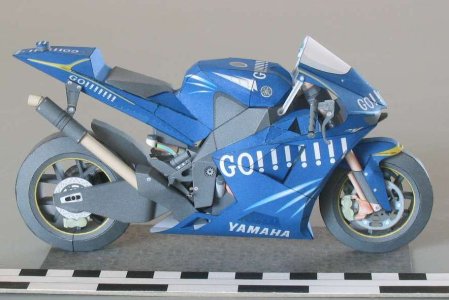 This model was released in October 2004. It represents the machine used by the Yamaha Moto GP racing team in 2004 (and, with slight modifications, in 2005 to win the championship for Valentino Rossi). It bears the blue livery of the team's then sponsors, Gauloises, but in the "non-advertising" version used in countries where tobacco advertising is banned.
In late 2005 (or early 2006) this model was withdrawn from the Yamaha web site, to be replaced in April 2006 by a new (slightly modified) version with an entirely different livery.